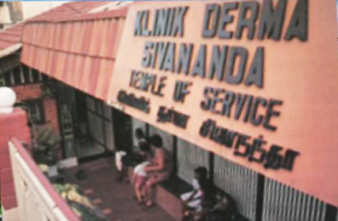 1982: Klinik Derma Sivananda (now known as Klinik Derma SivaSanta) starts operations
Our journey started in 1982 with the setting up of Klinik Derma Sivananda or the Temple of Service, a welfare wing of the Temple of Fine Arts, designed to provide free medical care to the public in Kuala Lumpur. Located in Brickfields, the Clinic has been operating in the evenings from 6 pm to 9 pm,6 days a week for the past 33 years serving over 300,000 patients.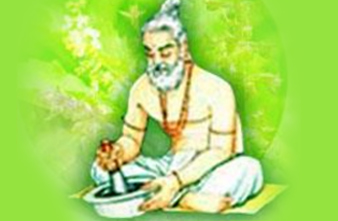 1987: First Siddha Vaidya Camp was held
In November 1987 and February 1988, Siddha Vaidya Camps were conducted by eminent visiting Siddha physicians from India. The clinics were over packed as for the first time, an alternative ancient system of medicine was given free to the public.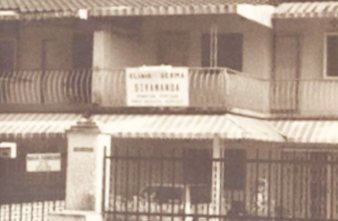 1987-1995 : Operations at Johor Bahru
The Year 1987 saw the start of a branch of the medical clinic in the house of Mr. & Mrs. Chelladurai at No. 11 Jalan Ikhlas, Johor Bahru. The branch was later closed and Johor Bahru is now serviced by periodic medical camps conducted by the SivaSanta Medical Mobile team.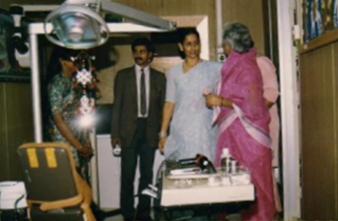 1984-1993 : Free dental services
The dental treatment was given free but nominal charges were levied on making dentures and other expensive procedures.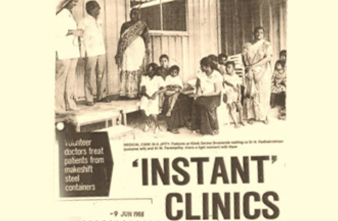 1988-1993 : Klinik Derma SivaSanta operates from make-shift containers at the Temple of Fine Arts
In 1988, the Clinic was moved to the back of the Temple of Fine Arts, where it was housed in refurbished metal containers.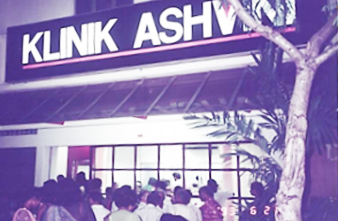 1994-1998 : Klinik Derma SivaSanta operated from Klinik Ashvini in Bangsar
Since January 1994, the charity clinic continued to function from Klinik Ashvini in Bangsar in preparation for the reconstruction of the Temple of Fine Arts, Kuala Lumpur.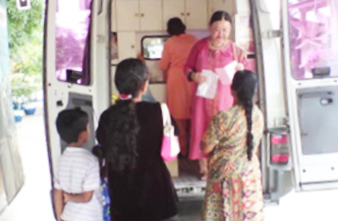 1999 : SivaSanta Medical Mobile starts operations
In 1999, we acquired a Mobile Clinic and conducted monthly Medical Camps to various rural areas where access to good medical care was not available. The aim was to reach out and conduct free medical screening in rural areas of the country.Patients in need of closer medical attention were provided with referrals to Government clinics and in some cases, medical aid.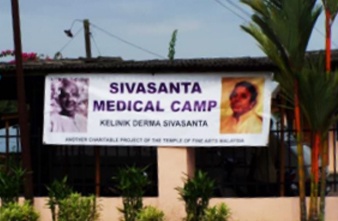 1999-to date : Medical Camps around West Malaysia
Between 1999 – 2015, the SivaSanta Medical Mobile has conducted over 80 medical camps in various areas inWest Malaysia serving over 15,000 patients. The medical camps were very successful and gained the recognition of the Government when the Temple of Fine Arts was asked to organize and co-ordinate the medical camps under the MySihat programme.

2000-to date : Free medical clinic operates from Klinik Derma SivaSanta branch in Penang
Recognizing that Klinik Derma SivaSanta was geographically constrained being located in Brickfields, we expanded our centre to Penang at 11, River Road, Penang.
1998-to date : Klinik Derma SivaSanta in Kuala Lumpur operates from its current home at Jalan Berhala
Klinik Derma SivaSanta moved its operations back to Brickfields in 1998, where it operates its clinics from till today. The clinics are currently operated by volunteers and doctors, dedicating their time to serve those in need of medical attention.